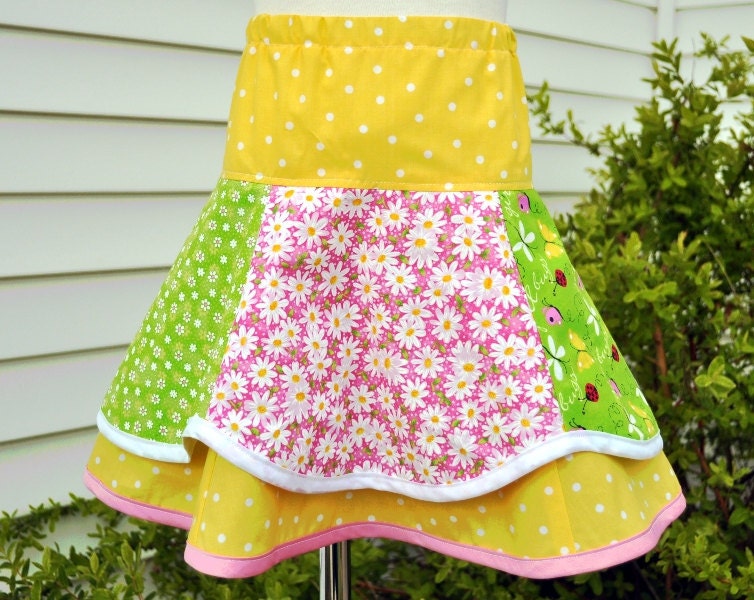 There's lots of summertime twirling fun wrapped up in this cute little skirt! This treasure is professionally sewn from high quality 100% cotton fabric. Adorned with flowers, butterflies, ladybugs and polka dots in vibrant pink, lime green and yellow, it is sure to please. This skirt is a one of a kind and will not be duplicated again.
Ready to ship in size 2-3
Please contact me f...
Click Here to Visit My Etsy Shop!